They're Not Just Shoes
We provide expressions of comfort, versatility, and style through footwear and
accessories that inspire and empower every woman.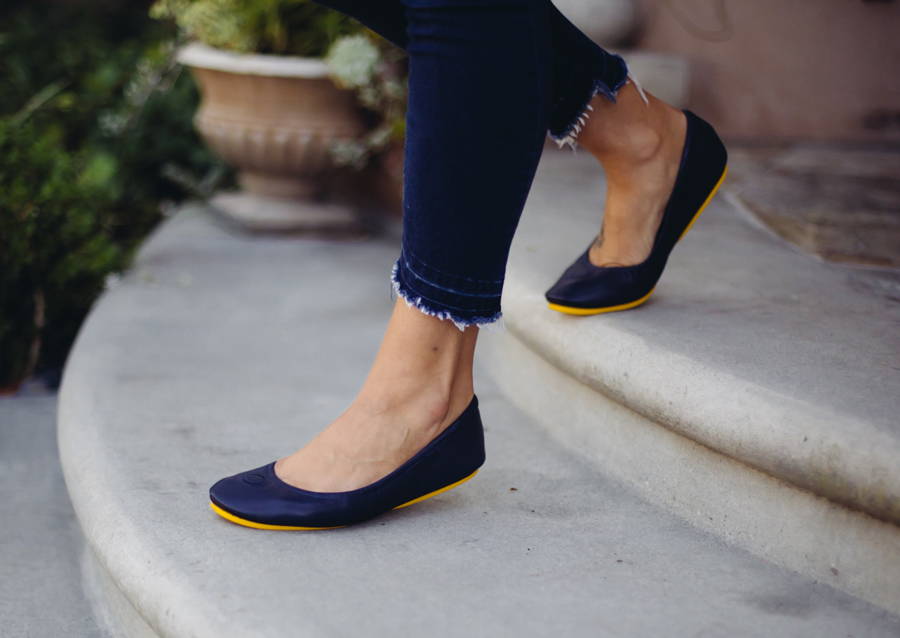 With April Parker, you never have to choose between comfort and style. Our trend-setting, polished flats are designed for life on the move. Step happy all day long,no matter how long your to-do list is!
Interchangeable emblems let you change your shoes' appearance to fit any outfit and every occasion. It's dozens of shoes in one (and no one has to know but you!).
April Parkers fit like a dream with superior comfort that lasts from the time you step out the door until you kick your feet up at the end of the day!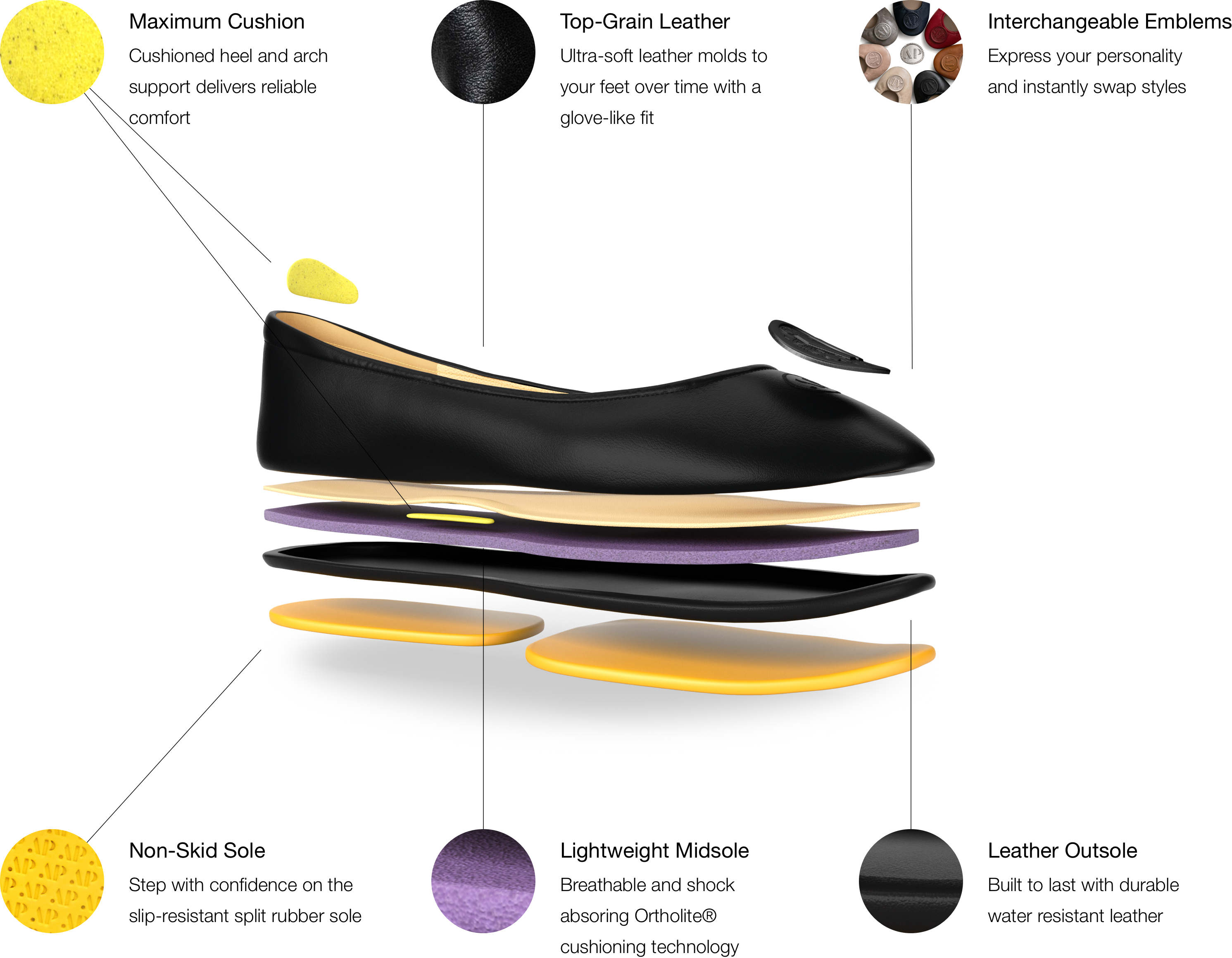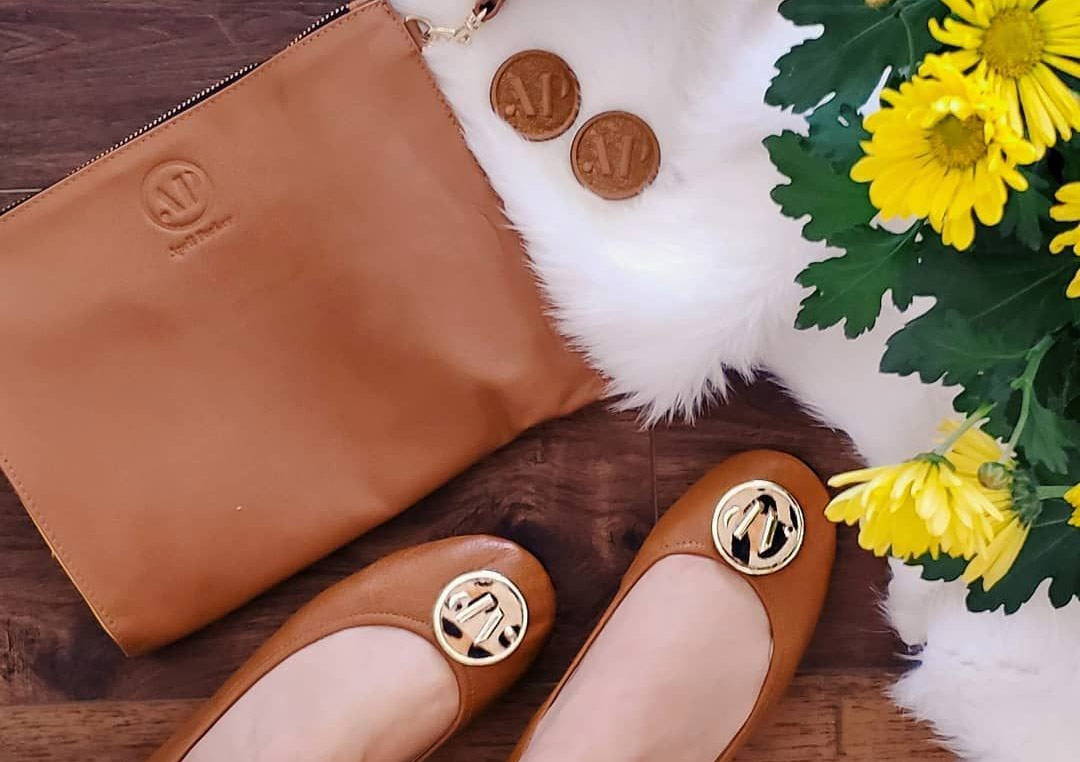 April Parker shoes feel custom-made because they mold to your feet and help you move naturally. Whether you've got narrow feet, wide feet, flat feet, or high arches—they're made for you.

Each pair of shoes comes with a matching leather clutch. It's perfect for travel, storing at home, or for everyday use as your coordinating clutch.

We believe in crafting the highest quality shoes that fit your feet just as perfectly as your lifestyle. If you're not satisfied, simply return your items within 365 days of receipt to receive your money back; even if they're worn. We offer free returns anywhere in the US, so you can find the perfect pair and shop with confidence.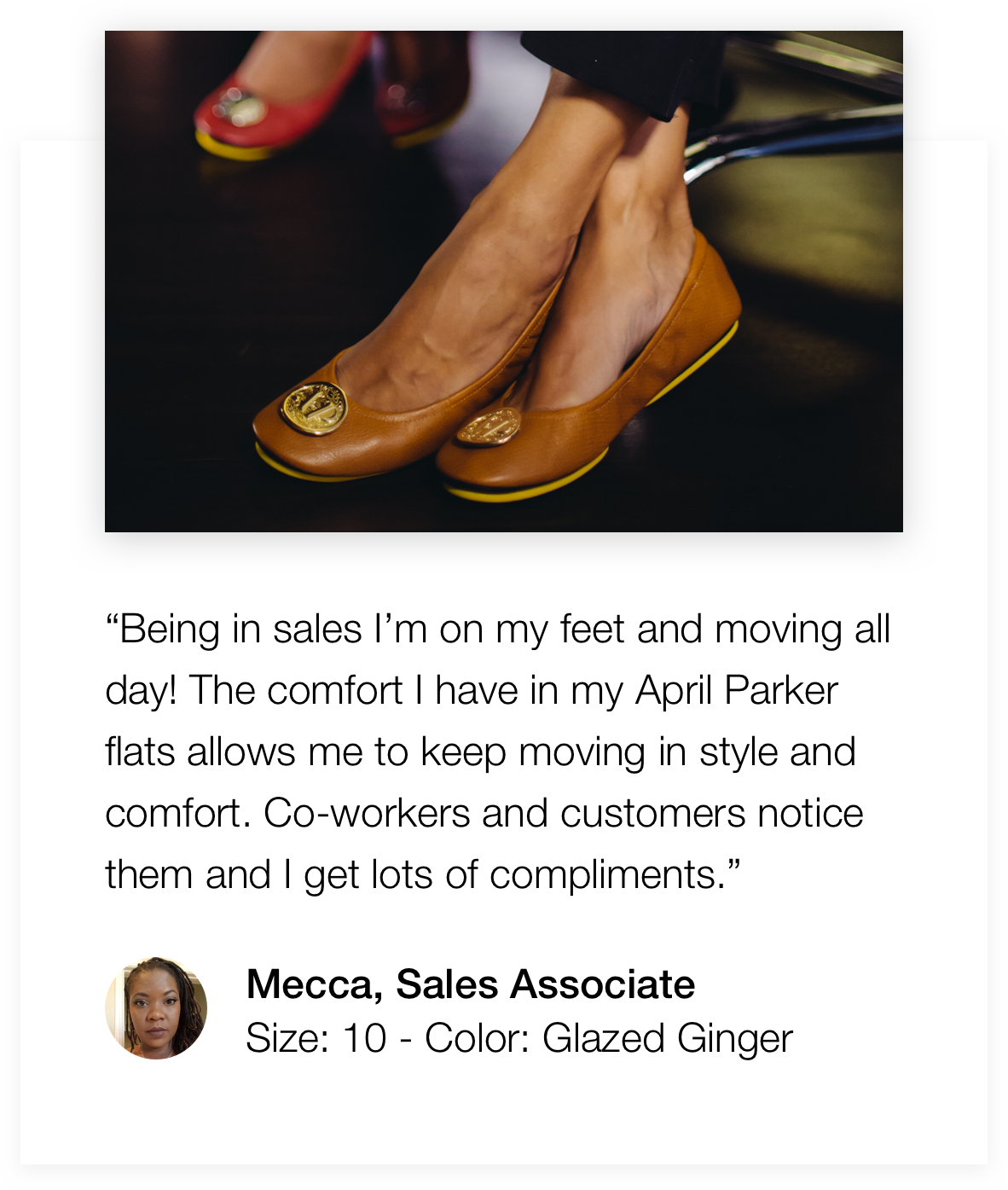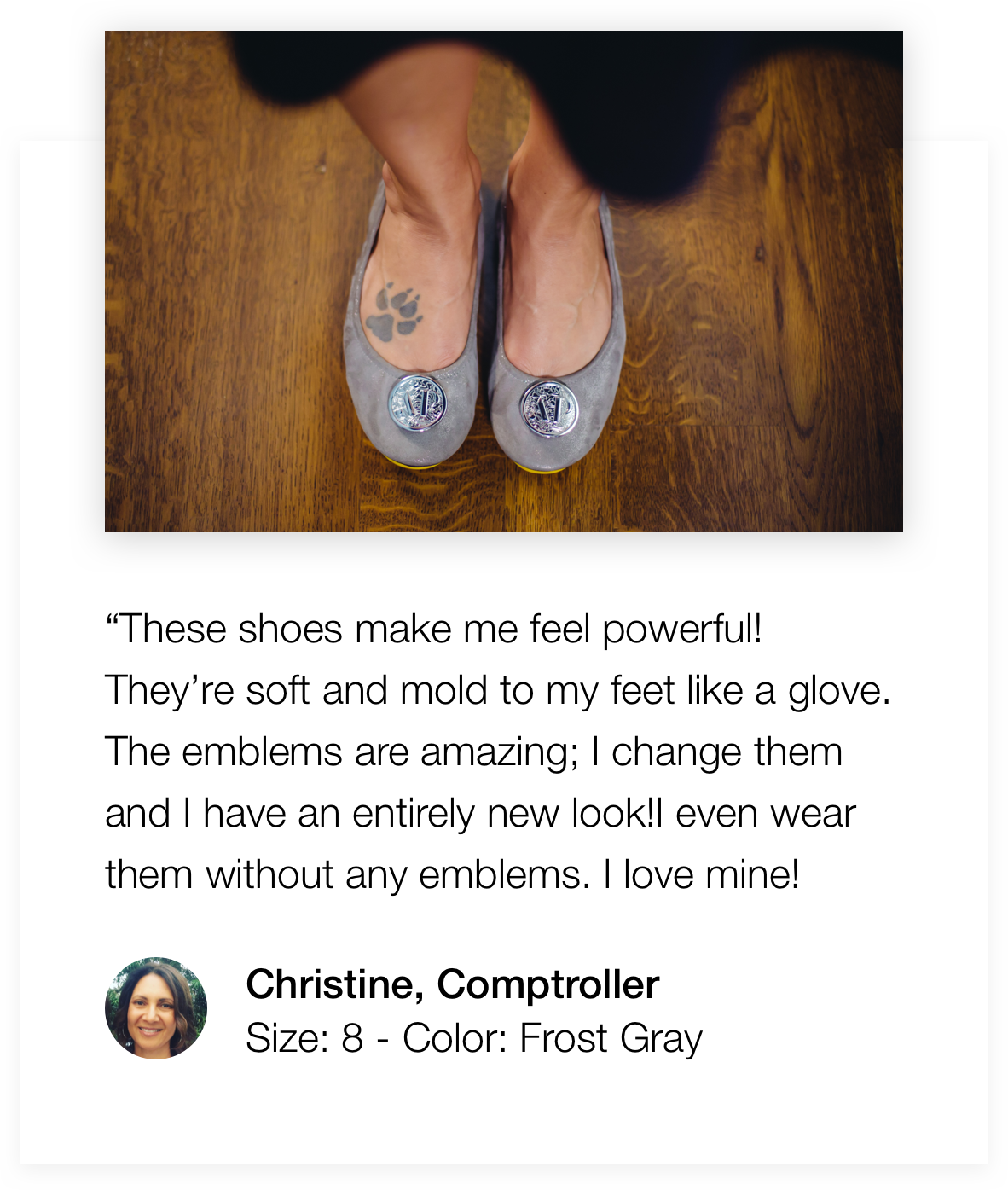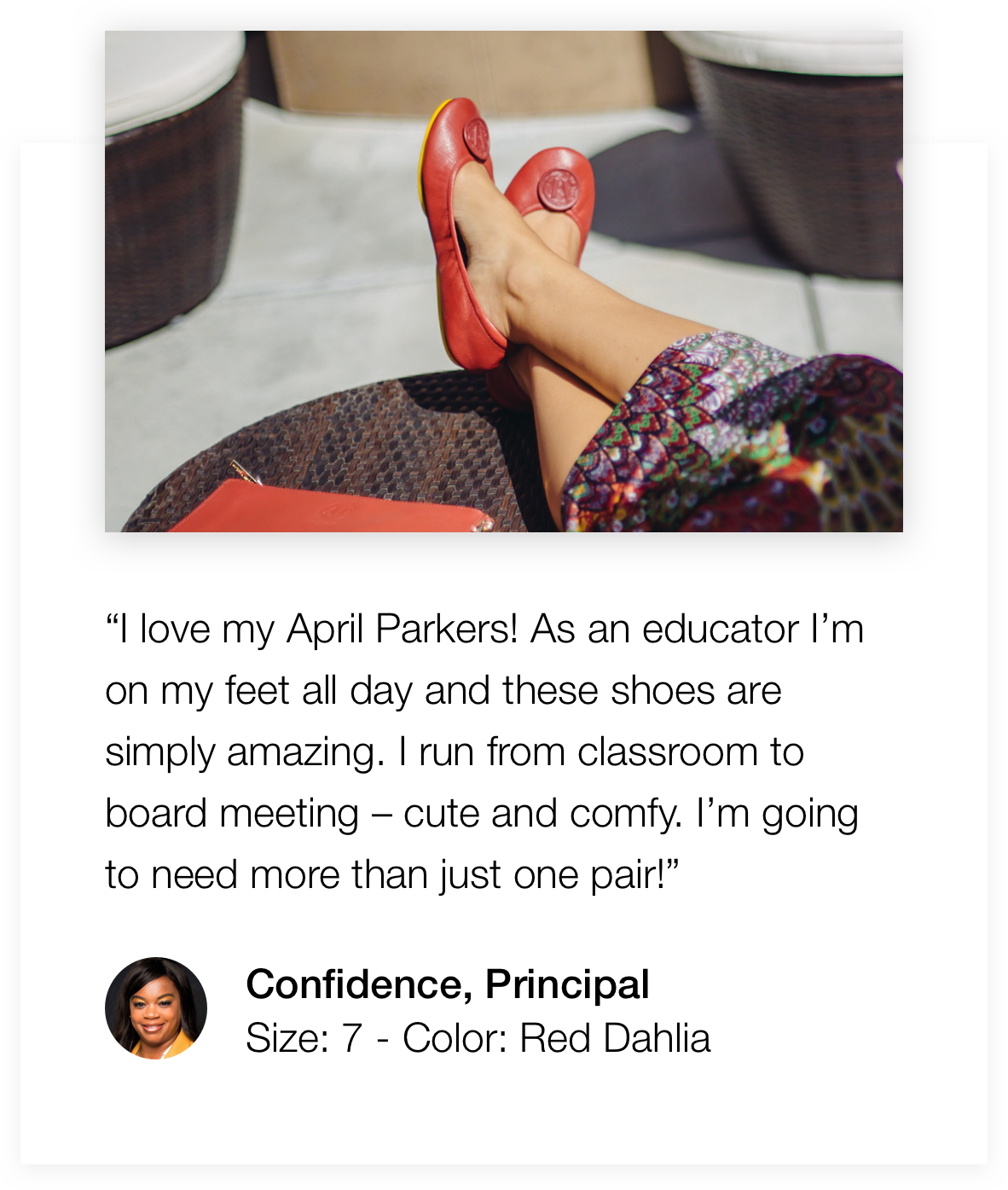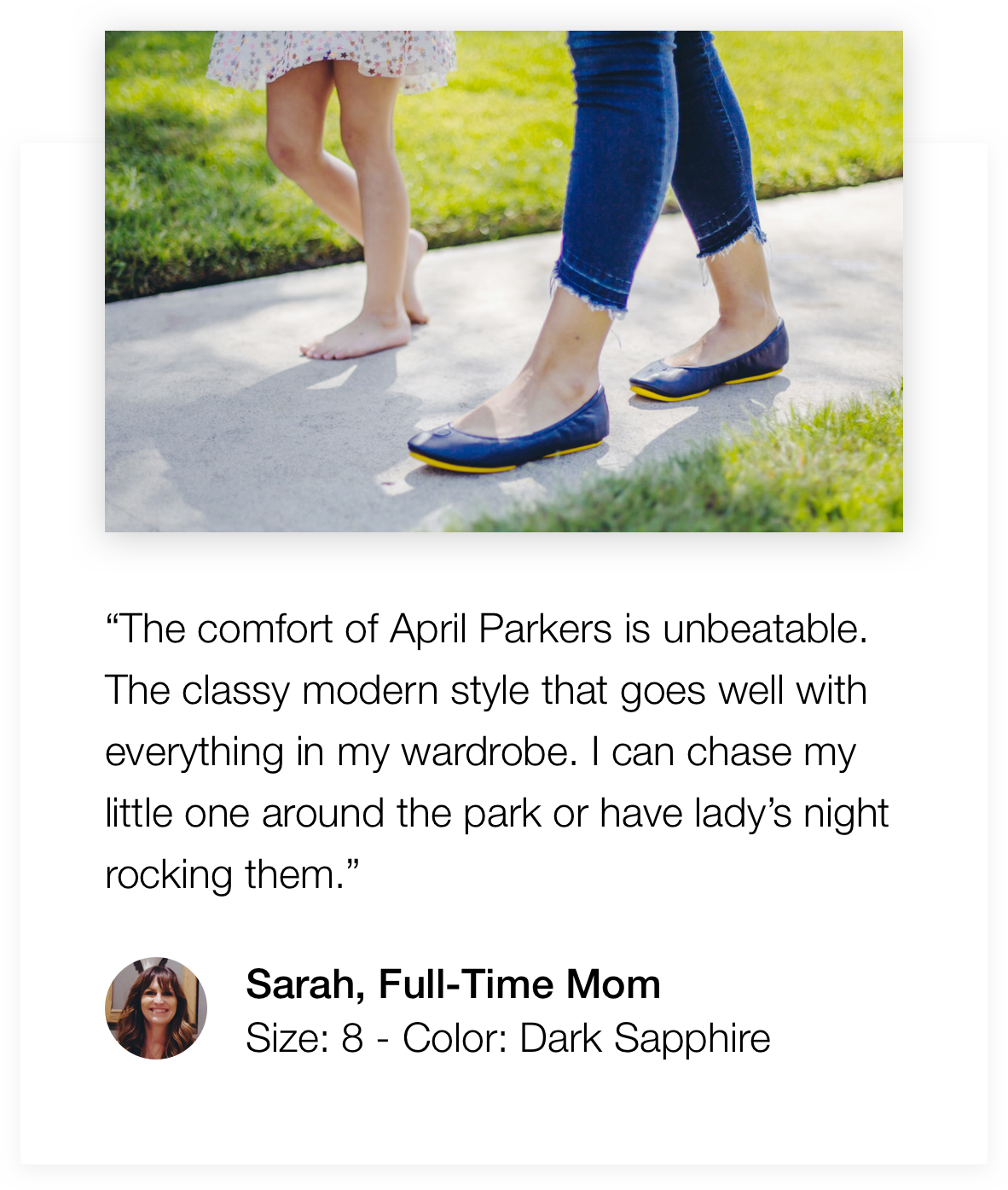 If you're not 100% satisfied within 365 days of delivery, simply exchange or return unused items to receive your money back.

To make sure your shoe fits your feet as well as your lifestyle, we offer free shipping and free returns anywhere in the U.S.

Although we exclusively use the most powerful magnets in our emblems, it's possible for them to get lost. If this happens, reach out to us for a replacement.